Kenneth (Kenny) Bremer
Dates of Life: 12/18/1981 – 6/27/2017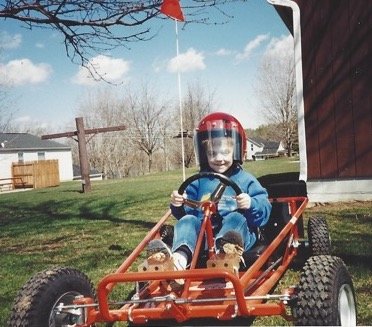 Kenneth (Ken/Kenny) Bremer began as a camper at Camp Good Days & Special Times when the camp resided on Canandaigua Lake. Ken often said that camp was the only place he could truly be himself. He enjoyed participating in the various camp activities such as fishing off a boat, seaplane rides, go cart ride, arts & crafts. He also spent a lot of time swinging on the swings, but his absolute favorite activity was sneaking up on unsuspecting people and drenching them with his super soaker (which was always the first thing he packed for camp).
Camp Good Days was a place that helped Ken grow confidence in himself. This growing confidence that helped this visually impaired, 3'11'' man graduate from high school, college, and go on to write 9 published books of poetry. He also would travel to New York City on a bus by himself to see a concert. Despite the many challenges he faced, he always met them head on and with a fighting attitude.
As Ken got older, he also volunteered at year round activities, such as Kazoo Fest and the Teddi Dance for Love. Ken was a beloved member of the Camp Good Days family, bringing hope to those children who had been newly diagnosed.
Ken's memory will live on at Camp Good Days & Special Times as he will be inducted into our Ring of Honor this summer as well as through the expansion of our fishing program and through a journal writing program we are developing. Kenneth Bremer was an inspiration, a champion for those who could not fight for themselves, a big part of the Camp Good Days family, and someone who will be truly missed.